Episode #68 - "Laughter Is The Best Medicine" - Part 5 (Feat. Comedian Charles Jestice)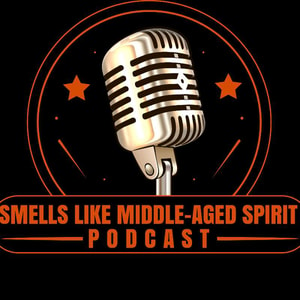 Laughter Is The Best Medicine returns, but finally as it was originally intended to be before Covid. We will have our first standup comedian guest Charles Jestice! Being that all of us are huge fans of comedy we're excited to have a discussion with Charles about the art of stand-up, the creative process, the challenge of staying original and the challenge of being funny in the age of hyper sensitivity and "cancel culture.
Enjoying the show? Leave us a tip at http://bit.ly/JustTheTipTX We appreciate so much your support and all tips go to keeping the show running!
Want to rep your favorite podcast in style? Check out our online merchandise store: SpiritSwaggStore.com
Support Smells Like Middle-Aged Spirit Podcast by contributing to their Tip Jar: https://tips.pinecast.com/jar/smells-like-middle-aged-spirit
Find out more at http://smellslikemiddleagedspiritpodcast.com
This podcast is powered by Pinecast.