Smells Like Middle-Aged Spirit Podcast Presents: An Interview with Kisha Lott Wells aka "PoetLadiKi"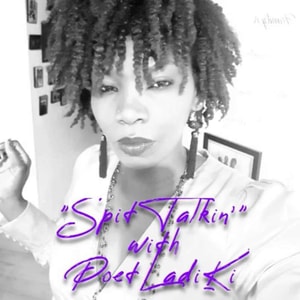 Spit Talkin' with PoetLadiKi was definitely one of the highlights of season 3 for us! Kisha, who first appeared on Episode #13, was someone that we knew we wanted to be a part of this show in any way possible and we were very blessed to have her share her gift with us in this monthly segment. So we have decided to publish each poem individually for you to enjoy again! Thank you so much to the woman who we have come to refer to as "The Force To Be Reckoned With!
Here is the interview Kisha did with Nick before the season started, catching up on things and introducing the new segment! For live performances, contact PoetLadiKi at [email protected]
Enjoying the show? Leave us a tip at http://bit.ly/JustTheTipTX We appreciate so much your support and all tips go to keeping the show running!
Want to rep your favorite podcast in style? Check out our online merchandise store: SpiritSwaggStore.com
SmellsLikeMiddleAgedSpirit #Podcast #SmellsLikeMiddleAgedSpiritPodcast #BonusContent
Support Smells Like Middle-Aged Spirit Podcast by contributing to their Tip Jar: https://tips.pinecast.com/jar/smells-like-middle-aged-spirit
Find out more at http://smellslikemiddleagedspiritpodcast.com
This podcast is powered by Pinecast.