Episode #60 - "Unleash Your Creative Soul" - feat Jhonu Alicia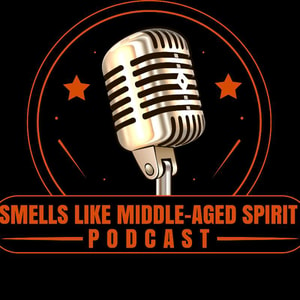 It's week 4 of the season and our special guest is fellow podcaster and stage actress, Jhonu Alicia! She's here to share her passion for creators and all things creative! We find out what her inspirations are, what her creative process is, and we will debate the best rom coms, and play a little game of tv and movie trivia with callers chance to win merch on the line!
Enjoying the show? Leave us a tip at http://bit.ly/JustTheTipTX We appreciate so much your support and all tips go to keeping the show running!
Want to rep your favorite podcast in style? Check out our online merchandise store: SpiritSwaggStore.com
Support Smells Like Middle-Aged Spirit Podcast by contributing to their Tip Jar: https://tips.pinecast.com/jar/smells-like-middle-aged-spirit
Find out more at http://smellslikemiddleagedspiritpodcast.com
This podcast is powered by Pinecast.