Episode #59 - "CONNspiracies: The Mystery Episode"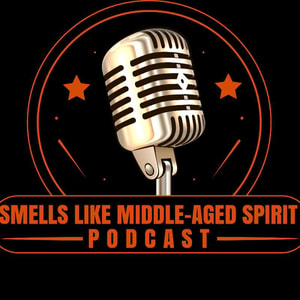 Nick is out for the day, so Chris Conn is stepping in to do one of the most anticipated episodes of this season! CONNspiracies returns as the crew will discuss the Simulation Theory and decide if there's something to it, or is it complete BS? They got a few more tricks up their sleeve so don't miss it!
Enjoying the show? Leave us a tip at http://bit.ly/JustTheTipTX We appreciate so much your support and all tips go to keeping the show running!
Want to rep your favorite podcast in style? Check out our online merchandise store: SpiritSwaggStore.com
Support Smells Like Middle-Aged Spirit Podcast by contributing to their Tip Jar: https://tips.pinecast.com/jar/smells-like-middle-aged-spirit
Find out more at http://smellslikemiddleagedspiritpodcast.com
This podcast is powered by Pinecast.