Episode #52 - "The Hurricane Party"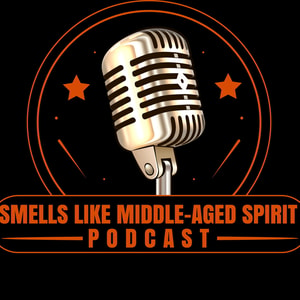 In times past we would have just postponed the recording if a Hurricane was headed our way, but NOT TODAAAAAYY! The crew joins Nick via Facetime and the show goes on LIVE on Facebook! We talk about the reappearance of "Steve" from Blues Clues, Britney Spears, the backlash that Nick got for not caring about either of them, and we chop ot up about why women are paid less in sports. We had a great time and hope you guys all stayed safe out there!
Enjoying the show? Leave us a tip at http://bit.ly/JustTheTipTX We appreciate so much your support and all tips go to keeping the show running!
Support Smells Like Middle-Aged Spirit Podcast by contributing to their Tip Jar: https://tips.pinecast.com/jar/smells-like-middle-aged-spirit
Find out more at http://smellslikemiddleagedspiritpodcast.com
This podcast is powered by Pinecast.