*BONUS EPISODE* Smells Like Middle-Aged Spirit Podcast Presents: A Season 3 Review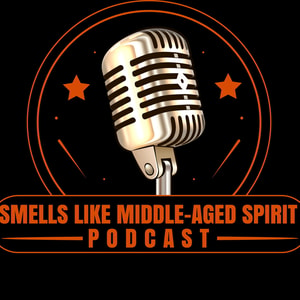 Time for some bonus SLMASP!! Nick, Josh, and Naomi got together on a Facebook Live Broadcast to reflect on the shit show that was the season finale, reflect on the season as a whole, and discuss what we are looking forward to next season!
Enjoying the show? Leave us a tip at http://bit.ly/JustTheTipTX We appreciate so much your support and all tips go to keeping the show running!
Want to rep your favorite podcast in style? Check out our online merchandise store: SpiritSwaggStore.com
funny #SmellsLikeMiddleAgedSpirit #podcast #SmellsLikeMiddleAgedSpiritPodcast #Funny #BonusEpisode
Support Smells Like Middle-Aged Spirit Podcast by contributing to their Tip Jar: https://tips.pinecast.com/jar/smells-like-middle-aged-spirit
Find out more at http://smellslikemiddleagedspiritpodcast.com
This podcast is powered by Pinecast.