Episode #55 - "All In The Family" - Part 5 (The Beards)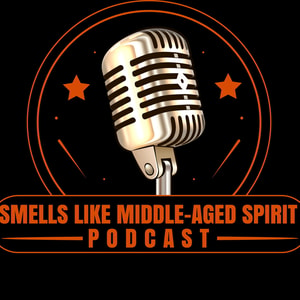 Josh and Kayla have been together for 10 years and they have seen it all!. Through the trials and adversity they have stuck together, and thats a lesson we should all take notes on. We are gonna get to know the #BeardedProducer and his better half Kayla! We will also get a chance to see just how well they know each other when we play "The Oldlywed Game!" 😮😳😰 Strap on in its gonna be fun!
Enjoying the show? Leave us a tip at http://bit.ly/JustTheTipTX We appreciate so much your support and all tips go to keeping the show running!
Want to rep your favorite podcast in style? Check out our online merchandise store: SpiritSwaggStore.com
funny #SmellsLikeMiddleAgedSpirit #podcast